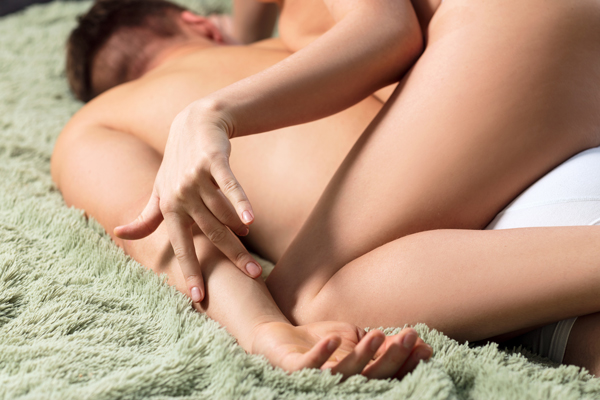 Erotic masseuse Julie has been working in the Coccinelle salon for over two years and is extremely satisfied with her work. How did he get into this job and what is the best thing about? You will find out in the following article. Please note in advance that the article may lead to your subsequent visit to the Coccinele salon and try erotic massage.
Erotic massages for men are her life's work
From an early age, Julie was interested in human anatomy, massaging and muscle relaxation. After graduating, she decided to start fulfilling her dream and became an erotic masseuse. Just like massaging, she loves men as such, so that's why this job is very exciting for her.
It is most indulged in body to body massage and tantric penis massage. Every client enjoys the massage in the same way and so far it has not happened that any of the men are dissatisfied.
Why do Julia's body-to-body massages attract them?
Julie is one of the very capable erotic masseuses when it comes to body-to-body massage, but she has a huge talent there. It perfectly recognizes the sensitive areas of each man and pays great attention to them during the massage. However, these are not the client's conscious reactions, Julie focuses, for example, on breathing and gentle vibrations, which signal her where sensitive areas are.
During the body-to-body massage, he also pays great attention to the penis; during the lingam massage, he uses over 20 techniques that will lead each man to a happy ending.
BDSM massages for bolder clients? Julie can also be very dominant!
Our erotic masseuse does not only focus on traditional tantric massages, body-to-body massages or penis massages, she also very boldly embarks on BDSM games.
If you are tempted by a feeling of helplessness and complete devotion, masseuse Julie will take you through a world yet undiscovered. This is not real violence, definitely don't expect that in our salon, rather prepare for a very pleasant massage supplemented with handcuffs, a gentle whip, an eye mask and other erotic aids.
For really demanding clients, we also offer a lesbian show, it can also be combined with massage and massage with elements of BDSM. There is nothing more beautiful than completely marrying two women.
Come and try an erotic massage
Are you interested in this article and do you want to try all the above-mentioned techniques for yourself? There is nothing easier than booking one of our beautiful masseuses and coming to our Coccinelle salon. We guarantee that you will never forget this intense experience.