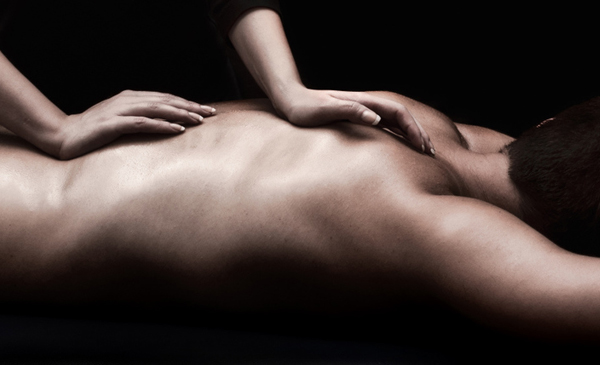 Why should you try erotic massage for men in Prague?
One of the most favorite procedures in our salon is for no doubt the erotic massage. It integrates sensual body pleasure and relaxation. Our girls will help you to experience the new level of sexual delight. If your sexual life lacks drive and feelings, we are ready to teach you how to enjoy a body satisfaction with unlimited possibilities.
How erotic massage works and who can pick it?
The beneficial effect of massage on the physical and psychical state of a person is widely known. It helps eliminate stress, acts as health prevention, and improves the skin quality. It works the same with erotic massage giving as a bonus deeper body pleasure. Erotic massage is recommended both to men and women, and thanks to our specialists' professional approach it is an excellent option for conservative clients preferring a sophisticated experience of massage. Erotic massage is acceptable for couples too, and women are sure to appreciate such effects as the reduction of menstrual pain or stabilization of the blood pressure. We'll teach you how to understand your partners' body, how to make him excited just by your presence, and how to fulfill his hidden sexual desires.
Benefits for gentlemen who prefer erotic massage for men
Improve your libido. It's not surprising that getting older people's desire gets less and less. Affected by responsibilities, family obligations and everyday routine, sexual desires are postponed far away. As a result, people get frustrated and irritated. Our main purpose during erotic massage for men in Prague is the improving of your sexual life, getting rid of physical indifference, and providing a mental level to your physical experiences. Erotic massage for men actively fights against man's impotence and enforces sexual excitement.
Enjoy new feelings. People's body provides a wide range of erogenous zones only some of which are known to a common person. About the rest of them, people have no idea. During erotic massage for men, we pay much attention to the careful studying of each body point and try to find hidden zones which can be the source of the great erotic pleasure. We teach our clients to love their bodies because it is the essential element of a harmonic living of any couple. It is crucial for people because anyone can hardly reach sexual satisfaction if he is not self-confident. Professionals often say that the most sensitive erogenous zones we have are in our mind and heart. Body and soul should be in harmony to enable the unique sexual experience, and that's exactly the aim of our erotic massage for men in Prague.
Uncover your sexual potential. In a Coccinelle salon, we are professionally taught to open up the most hidden zones of your energy. Our pretty young girls are here for you to meet all your requirements and let you discover new opportunities of a high experience and pleasure. Erotic massage for men will help you to reach a new level of your possibilities, and you will become a more sophisticated partner for your woman to bring her even bigger pleasure in bed.
Any massage, including erotic massage for men, is applied in a luxurious environment with inspiration of magic and sensual ambiance. Pick erotic massage for men in Prague and you will feel like a sultan surrounded by your concubines on the way to the most erotic adventure. Come to us, and we'll do the best to bring you memorable experience that is worth to repeat it again and again.
Except for erotic massage for men, you may visit our salon to try classic massage for men, body on body massage or massage for married couples.