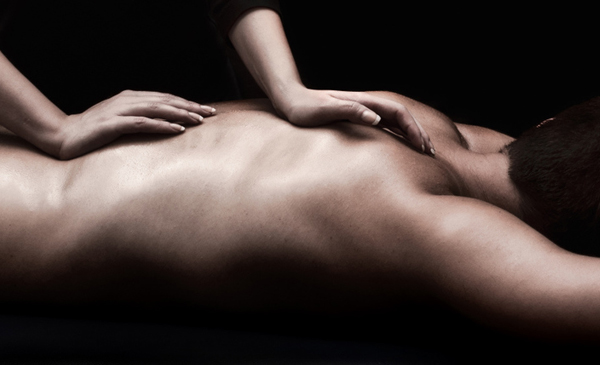 Why to try our erotic massage?
Erotic massage for men is very popular service. For men who do not get what they want in an intimate life is erotic massage an unfaithful way how to get what they want. Erotic massage for men does not have to be beneficial only for specified men, it can also be enjoyed by gentlemen who simply need to relax their minds and encourage their libido. Nothing gives a man more confidence than intimate contact with a woman. Intimate erotic massages for men also have a therapeutic and health benefits. Erotic massage can help with mild forms of depression or problems such as erection.
How does a happy ending massage for men works?
After an initial conversation with the masseuse where client's wishes and desires are heard, you're led into shower where our sexy masseuse gently washes your body using hot shower and thick foam. After then you'll lie down and specially trained masseuse will start to stroke your naked body.
Sexy masseuse know where exactly you erogenous zones are. She'll start slowly and gently. Then the final penis massage comes which is performed with more than 20 different moves. Every person has different sensitivity of intimate parts that's why it's very individual how intense the masseuse massages the lingam. The grand finale comes and the happy ending erotic massage ends with a climax.
After that you'll shortly talk with the masseuse about your feelings and evaluate the whole erotic massage.
Explore our masseuses HERE
Benefits of erotic massage for men
Boost your libido, your desire for sex will be much more intense than before. The sexual energy you gain during and erotic massage gain will last up for weeks! Much better and firmer erection, better blood supply of your intimate parts thanks to intimate massage you will learn to perceive your body and sexual desires better. During an erotic massage for men you will experience extraordinary feelings you had no idea before. You'll know better your erogenous zones and your partner will appreciate that knowledge as well.
You must visit our erotic massage salon Coccinelle here in Prague
We are one of the best erotic massage salons in Prague and we have lot of happy returning clients who keep coming back and we believe that you will be happy to come back as well.
If you are not interested in our classic erotic massage for men, you can try separate lingam massage, prostate massage or try a massage with your partner in form of a couple massage.