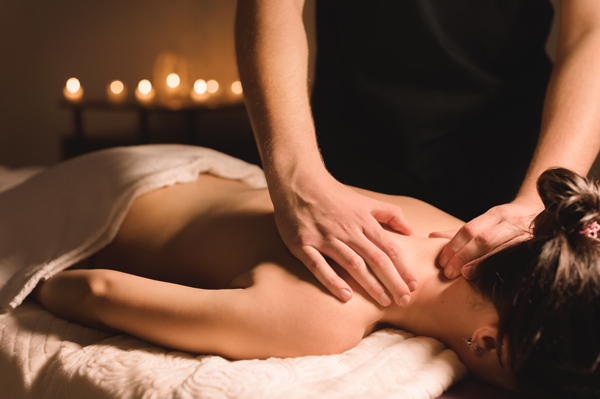 Tantric massage is a sensual ritual not only for men. Women are more receptive and this deeply intimate experience brings them much more intense pleasure and stronger sensory impulses.
Tantric massage is closely linked to sexuality, but it is not its main content. The most important element of tantric massage is sharing energy, sharing feelings and experiences.
Massage helps in self-knowledge and reveals new or only unknown sexual impulses. In addition, a luxurious experience is beneficial to the body. It helps with problems with conception, helps to discover or restore sexual pleasure and orgasm. And these are also my reasons why I tried tantric massage in the Coccinelle salon in Prague.
Tantric massage from the beginning to the top
Tantric massage begins with a shower, even a joint one if you wish. I can choose the music, the scent and the intensity of the lighting and then just enjoy and succumb to endless pleasures.
The oil massage warms up beautifully and stimulates the body. A loving and gentle touch causes perfect relaxation of body and mind. Slowly but surely, it ignites an endless to painful desire. Tantric massage may or may not include an intimate yoni and pelvic floor massage. But believe me, the question of whether a masseur can switch to massaging intimate areas is completely unnecessary. I don't want anything else.
Orgasm is not the primary goal of tantric massage, but I come here for it. It is different, full and intense, experienced by every cell of my body.
A discreet, yet intense experience
Nobody judges me, criticizes me. It is meditation and at the same time pleasure in the most professional and at the same time confidential concept. Tantric massage gives space for unlimited passage through all my sexual expressions. It's just my moment.
Discreet and at the same time extremely intense. According to tantra, the path to happiness leads precisely through touch, sexual energy and through a deeper connection with oneself. I believe it.