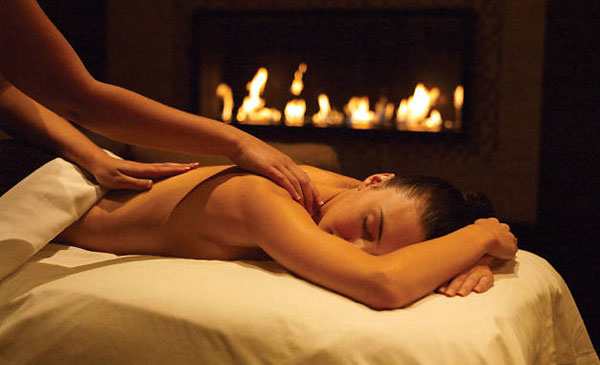 Have you ever heard of erotic massage? Do you know what to imagine? Do you think that this service is for men only? Wrong! Erotic massage is excellent and relaxing for all confident ladies that wish to escape the world of stereotype and try something new.
No worries – the massage is not a sexual service. This article will briefly show what you can expect from an erotic massage for women.
The massages are provided in a pleasant and discrete environment. There is no need to be worried that anyone would find out where you're going to. Upon your arrival, or certified masseuse will welcome you and lead you to your room, where you will be offered a drink. Now there's enough time for any questions and defining boundaries. They you may go to shower and warm-up the stiff muscles under hot water. When you return, a comfortable room with scented sticks, lit candles and relaxation music awaits you and you may lie on a massage futon and start relaxing.
The massage starts as usual massage to completely relax your muscles. The only difference is that all participants are completely naked. But there's no need to be ashamed, it's completely natural! If you selected the B2B massage, your muscles can enjoy complete relaxation through a special massage, during which the masseuse use his or her whole body. This part of massage is very energizing and deeply relaxes your stiff muscles. Then comes the frontal massage, where the masseuse addresses the more sensitive parts of your body to wake up the erotic energy. If you succumb yourself to the hands of our specialist, you will feel like in paradise and discover feelings that were completely hidden from you until now. You will discover the feeling of deep relaxation and climbing passion. After you start experiencing these feelings, the masseuse will start with the Joni massage, which is an erotic phase of the massage that will take you to undiscovered land.
Experience a new dimension of relaxation, enjoy being pampered with well-trained hands, get rid of the blocks holding your sexual energy. Come and experience an erotic massage for women!
We provide professional massages performed by trained masseuses, we don't offer any sexual services.