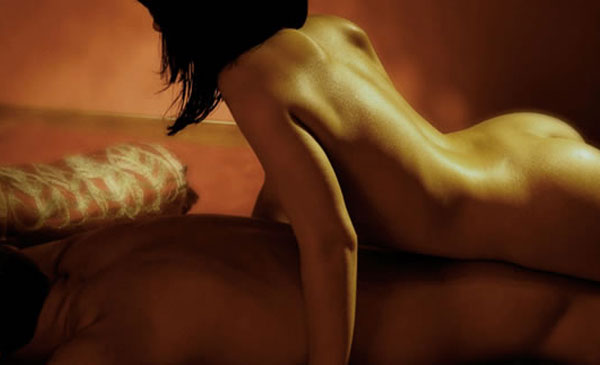 Why is body on body massage in Prague so exciting?
Nothing can fill up a person with such positive energy of love and peace as sincere contact with another person. Natural body warmth instead of warming balsams, flexible and variable anatomy of women's lines instead of massage tools. Come to our salon and try new and exciting experience when two sensual girls will massage you with bodies! Nothing will recover you after a hard day better than erotic relaxation. Let us bring you memorable emotions and pamper your body.
Why should you try body on body massage?

The body on body massage combines useful and pleasant things. So, you can become healthier and get breathtaking experience during a body to body massage in Prague. Let's see the major benefits of this massage.
Become relaxed and calm. It helps in case of depression, fills up your body with new power and energy.
Improve your sexuality. Due to a body on body massage in Prague, you will discover a new level of your sexual excitement and become more self-confident and free with your sexual partner.
Try something new. If you look for new emotions and you are tired of your everyday routine, body to body massage is an excellent option. It is an exotic kind of pleasure that gives you numerous benefits.
Body on body massage in Prague procedure
The body on body massage in our salon is provided only by experienced masseuses. The technique is full of secret effects that only very sensitive persons can reach. The right masseuse feels her client's body and reacts on every impulse skillfully without any words to communicate.
This massage is determined even for demanding clients that seek for unique experience. Passion and sensuality will fill up your body, and the whole session will give you a harmonic balance of your body and mind.
To sense more pleasant and delightful feelings, you may try other massages, such as sport massage, relax massage, erotic massage for men, massage for men, massage for married couples.