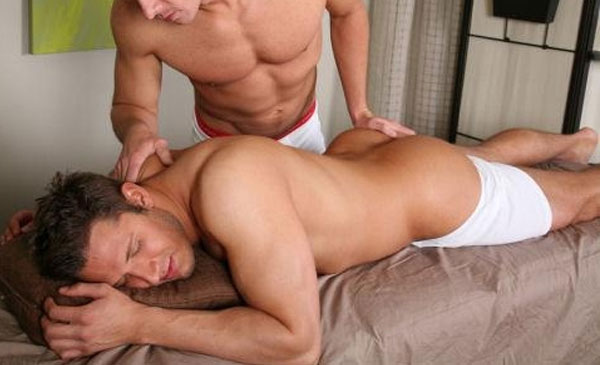 Relaxing massage for gays in Prague
Gay massage allows you to get rid of any painful feelings in your body and relieve your muscles. Our male masseurs offer the best relaxing erotic massage for gays in Prague ⚣. Call us or book online!
Relaxing massage for boys in Prague
If you lead an active lifestyle, it is crucial to give yourself a rest sometimes. One of the best relaxing options is a massage. We offer you a sensual and exciting massage for boys by boys in Prague. It is pleasant when your partner applies a massage for you, but if you visit our salon and try relaxing massage for man by man, you will see a huge difference. Professional therapists know various relaxing and stimulating techniques that can provide a heavenly experience for your body and mind.
Benefits you may get from male to male massage
Relaxation is the most evident benefit of this relaxing massage. You will feel nirvana and your emotions will look like an intensive positive explosion in your mind. Man by man massage allows you to rid of any painful feelings in your body and relieve your muscles. Moreover, relaxing massage for gay ensures complete psychologic renovation. You will forget your everyday issues and become more satisfied and happy.
Visit our salon, try gay massage provided by our skilled specialists, and you will become more self-confident and full of energy to reach new goals.
You may also appreciate erotic massage for men, massage for couples and body on body massage.